So… I finally got around to doing this today, was planned for a while, I just never had the time and decided to dedicate some today.
7 nuts shorts! Yes, jokes aside, tomorrow will be completing this baby.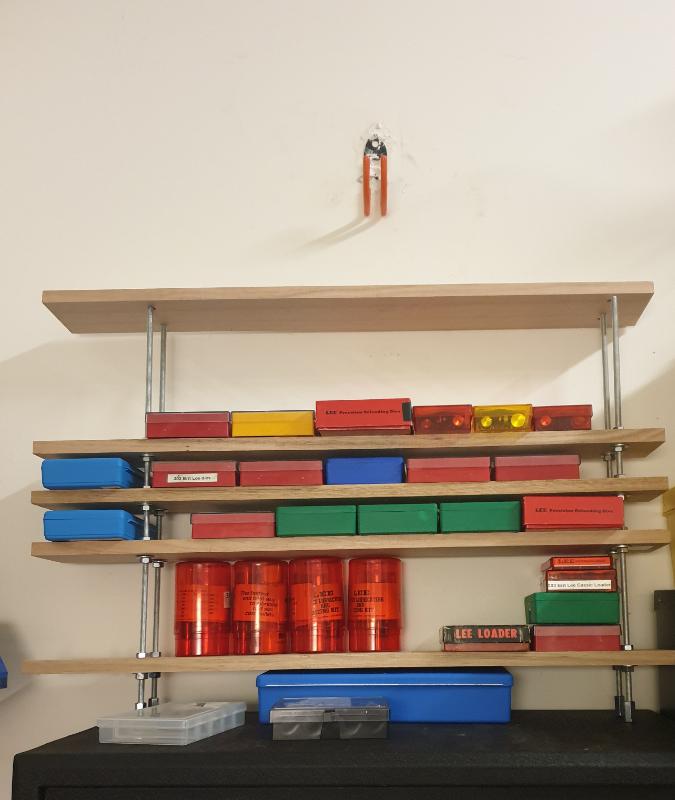 That board on top is the last shelf that I need to put in, out of damn nuts! Now that I look at it though, I am going to add two more shelfs.
Can't see it in the photo, but it's actually tilting, using nuts at the bottom, to lean it backwards against the wall, so there is no chance of tipping and gravity working with me here, i.e. more stuff on it, the sturdier it is.
Anyhow, quite happy with my achievement. Don't have to play Tetris every time I need to get a box out.