So I'm beginning to think that either my definition of very good is undervalued and it's fucking amazing (when I sell my stuff). Or some c*nts are way too high on meth and confusing firearms with sledgehammers and other outdoor equipment.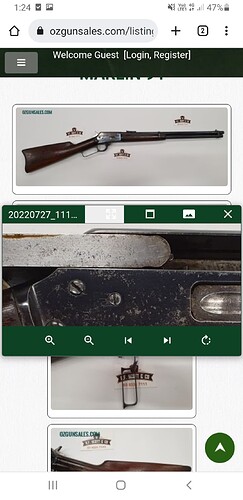 Which part of this is very good?!
And then we have this old gem:
It is in very good condition with the usual blemish to wood and blueing for a rifle this age, (see pics for an accurate assessment).
It does not matter what age it is… Fucking, "for it's age", banged up bolt, mared screws, banged up timber, can see gouges on metal, can see what looks like rust on the inside of the receiver, bah!

No, it is not very good! It's a fair condition project gun.
From now on, all my guns will be sold under "very good for its age".
Ooo and then…
Whilst we check these out for serviceability, the warranty has expired & this is sold on an 'as is' basis. As with all used guns, we recommend you have this checked by a suitably qualified person prior to shooting.
Yeah, nah, statutory warranty, thank you very much. Very good condition, but parts missing and we are not sure if you're going to kill yourself shooting it. That's coming from a gun shop selling the gun!